BROKER ASSOCIATE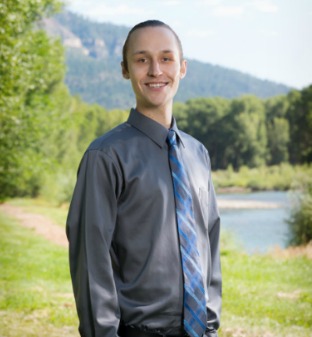 Nick was born and raised in Colorado and has lived in Durango since 2011. He attended Fort Lewis College and graduated Magna Cum Laude in May of 2015, with a degree in Business Economics and an emphasis in Accounting. He started the Fort Lewis College Chess Club with a good friend, and was trained as a personal tutor for numerous classes in various departments (accounting, statistics, economics, and semantics). Upon graduation, Nick searched for a way to utilize his knowledge of business, and love for Colorado, to help enhance the lives of the people of our community. This is when Nick met Dan Korman and began his career in local residential real estate.
Nick has grown up immersed in the Colorado lifestyle and understands the importance of the synergies between community, education, and health. He enjoys the outdoors and all of the activities that come along with it. Working with local breweries has been a way Nick connects with members of the community and beyond. Nick is also an avid reader and writer, and pursues his life-long passion of music with a tenacious drive on a daily basis.
Being driven to succeed is an intrinsic characteristic of Nick. Upholding strong morals and always practicing business ethically and responsibly is of the utmost importance to him. Nick's in-depth knowledge of the many facets of business, real estate as a whole, and the human character make him the ideal choice for anyone yearning to experience a true humanistic and diligent approach to real estate. Nick believes everyone has a story to tell, and he enjoys enhancing each person's path by understanding each individual's needs. So share your life's experiences and desires with Nick, and he will help you formulate a plan to successfully execute your real estate needs!
---
CONTACT NICK:
DIRECT: 719.213.6430
EMAIL: Nick@WeSellDGO.com
OFFICE LOCATION: 101 W. 11th St. #109 | Durango, Colorado 81301
---